We appreciate that you inspire so many people to move with you and to buy TRX products. And we want to make sure that you get rewarded for every sale that comes through you. The new and improved TRX ambassador program is easy to use and there has never been a better time to sign up!

Love it. Share it. Earn from it.

Are you a trainer, content creator, coach, or TRX fan who inspires others to move more and to purchase TRX products? We want to reward you for that! Join the TRX Ambassador Program.

You get rewarded for every sale that comes through you. You will create a personal code that gives your clients/ friends/online community a 15% discount and you receive a 15% commission.

The TRX ambassador program is ideal for TRX grads who live in the USA, Canada, or UK as the discount/commission codes and the gift card that you will earn can only be used on trxtraining.com and trxtraining.co.uk If you have an international following on your social media you can of course still benefit from this ambassador program.

Requirement:
In order to maintain a safe and high-standard training environment we require all our 2023 ambassadors to have completed the STC (Suspension Trainer Course) You can choose to pay for it ($199) or we can give you the course for free in trade for three Instagram reels on your page within 60 days of completing the course. The course is self-paced and only takes 6-8 hours to complete.

As an ambassador you also get to earn the following perks:
- 1-year free access to TRX Training Club
- 1 free TRX Education Course
- 30% off on your personal product purchases

+Communication and Support from the TRX Ambassador Team- TRX will be there to send you missions and tasks, answer your questions and provide tools and tips to create better content and increase sales.

NOTE: Applications are open worldwide but please note that commissions are paid on the basis that purchases go throughwww.trxtraining.com OR www.trxtraining.co.uk (Canada, USA, and UK shipping only). Any earned coupon codes will also only be redeemable on www.trxtraining.co.uk or www.trxtraining.com Applicants must have an active instagram account and all posts must be in English.

Frequently Asked Questions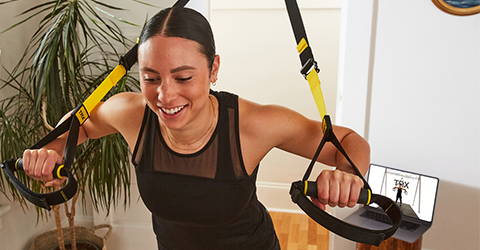 What are my responsibilities as a TRX ambassador?

Simply put, you'll help spread the word about our TRX products and education, showing love for the brand while getting rewarded with free products and cash along the way. Our mission is to get the world moving! Our Ambassadors are outgoing individuals who are active on their social channels, motivated to create great content and share our TRX training philosophy.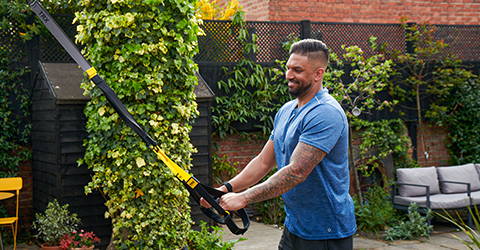 What do you get if you become a TRX ambassador?

By becoming a TRX Ambassador, you'll get access to free products and cool missions, plus an exclusive referral code that your friends, family, and followers can use to shop on trxtraining.com at 20% off. And did we mention we'll give you 20% commission on each sale you make! You will also get the opportunity to be featured on our Instagram page and exposed to 120K+ of our followers.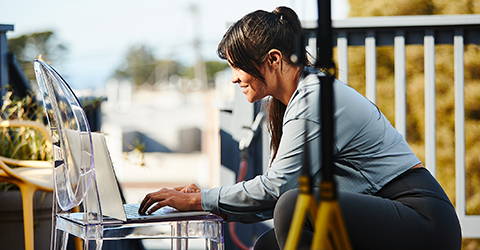 How do I get paid for my sales?

To make Ambassador payments as easy as possible, we pay Ambassador commissions via the brandbassador app, where you can select your payment method of choice, and automatically get paid when you complete missions or refer people. You will also see all missions and rewards in the brandbassador app - it's all super easy to track and use!